( Pronounced: /ha-leɪ/ /ôrb/ )
Sign up NOW to hear about our exclusive early bird special 50% discount!
All your family's memories, in one place.
HDTV COMPATIBLE
View in detail
Stop squinting at the tiny screen in your hand.
View your memories, shared by your friends and family in remote places, on the largest screen in your home, comfortably.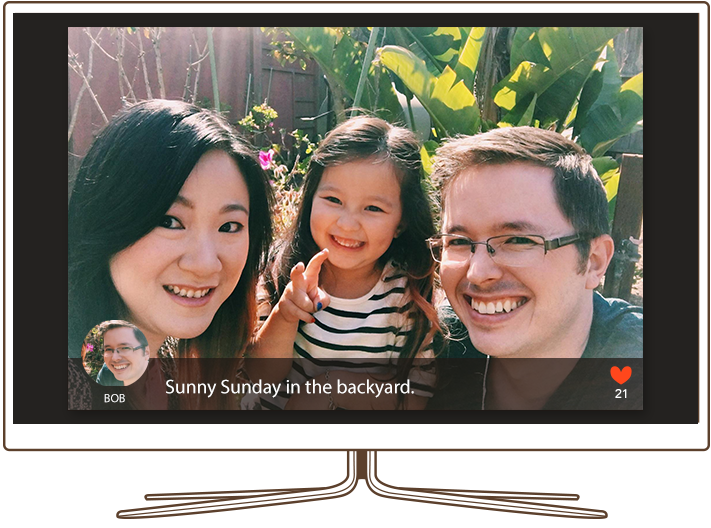 EASY UPLOADS
Use your favorite apps
Share your photos using popular apps like Facebook, Instagram, Dropbox, Google Photos, and even email and more. The Hale Orb automatically aggregates those photos to be shown in one place for you.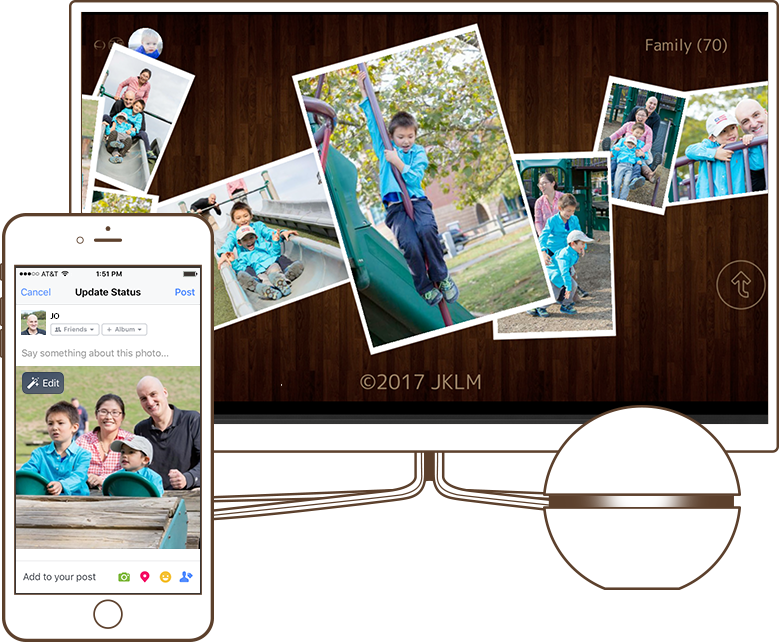 YOU ARE IN CONTROL
Spin, push, and shake!
Browse thousands of images quickly by turning the Hale Orb and view them in detail by just pushing it. Mom can even lightly shake the Orb to let her loved ones know how much she liked certain photos and videos.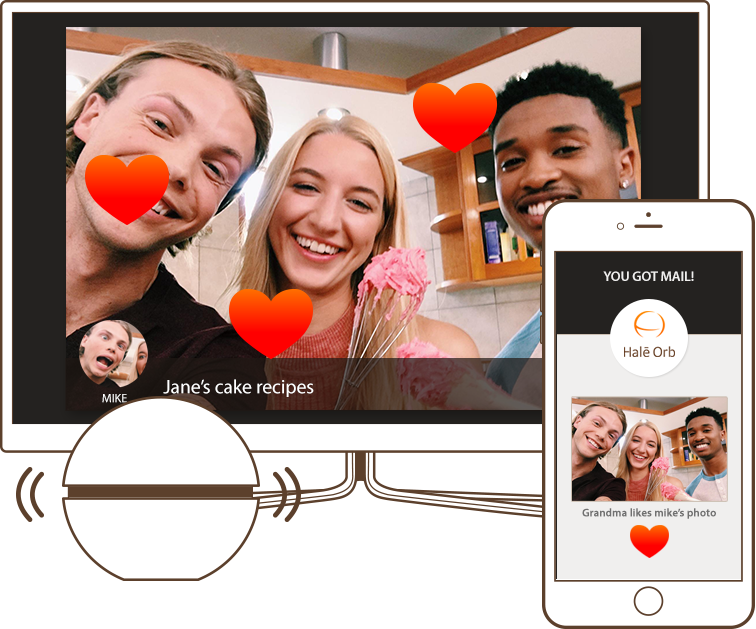 Light it up!
Get notified
The Hale Orb lights up to let your loved ones know when a new moment arrives from you.
We are launching soon.
Sign up so we can let you know!
We hate SPAM and will never SPAM you.